How would you feel if you were able to double your income within the next 12 months? What would you be prepared to do for it? A lot of people say that they want to double their income but are they really prepared to do what it takes in order to get there.
All to often when I speak to people about building a successful network marketing business, they tell me that they want to earn life changing income and that they will do ANYTHING to achieve it. However, when it comes to working the business and they realise what is involved, they start making excuses. What this says is that they want to earn a huge income but they aren't prepared for the work in order to get there. So many people join network marketing because they think it is an "easy, get rich quick scheme" but in reality it takes hard work. So why do it?
How Can You Increase Your Current Income?
Well in network marketing, you can work hard for a short period of time (3-5 Years), and build a huge business that will pay you a residual income. Three to five years really is a short space of time when you think of the grand scheme of things. Most people have to work for 40 years and then retire on a small retirement fund. Which one suits you best? I think that is the question that you have to ask yourself.
If you would like to earn the "big bucks" you need to find a way to increase your productivity and in turn your income. How can you do this? Here are 7 tips to help you on your way.
Make Every Minute Count
When people join Network Marketing, most work full time or are looking to get out of the house. A lot of women are searching for something that will give them the means to be able to still be a mum and still be able to earn a living. That was my reason for joining. So at the start, I was working full time and still running a house. I knew I had to make every minute count.
I used to set aside time where I was working on "my business". My husband and the children knew that they couldn't disturb me when I was doing this. It used to be an hour in the evening and then I worked most Friday nights doing my events. It was a rule that I  didn't work at the weekends and Sundays were always a family day. When I was working on my business I made sure that when I was doing that hour of work, I was totally focused. I had my list of people that I needed to call and I got it done and I had to discipline myself in order to be able to do it.
When I joined the company I had a goal that I wanted to be able to give up full time work and then work on my own business as quickly as possible. Due to this commitment and discipline, I was able to do this sooner than a lot of people expected.
Gain an Extra Hour in Your Day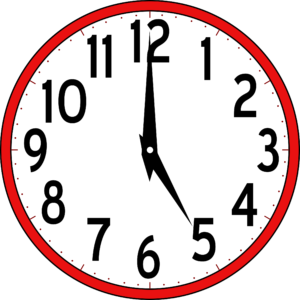 How cool would it be if you had an extra hour in your day? I bet there are lots of people out there that would love that. Well you can have it. Get up an hour earlier! Start your day an hour earlier and be really productive with that hour. Get the household chores done during that hour so that it means that in  your "working hours" you have more time available.
If you can't manage an hour earlier in the morning, get up half an hour earlier and go to bed half an hour later. Switch off the TV and stop scrolling through social media so much.  Use you sky box to record your favourite programmes and watch them when you can't make phone calls.
It is amazing where you can gain some time in the day to build your business. If you work full time, use your lunch hour to make some calls, when you are travelling to and from work, squeeze in some calls on the journey. Where there is a will, there is a way.
Develop The Habit of Moving Fast
Successful people always seem to have a sense of urgency about them. Use every minute of your time to achieve maximum results. Respect peoples' time and they will respect yours. When you are speaking to people always be in a hurry and agree to send information and then arrange the next call. We are busy people and always remember that people are thinking – could I do what she has just done with me??? Also the benefit of doing things quickly is that the faster you move, the more you learn and therefore the better you become at what you are doing. You then will have more energy and enthusiasm with what you are doing.
Add Value to Peoples' Lives
One of the ways to build a brand/following/long term income is to add value to peoples' lives. In todays world there is so much competition out there. If you want to be successful you need to stand out from the crowd. You need to be different and different in a good way.
One way to do this is by adding value to peoples' every day life. Sales are not always about the actual sale. It is about you building your reputation and standing out because you do more for people. I used to give people tips and ideas at make up parties that didn't result in a sale there and then, but in the long run it resulted in lots of sales. How and Why? It was because my hostesses always had me back. They knew that by having me as their consultant for the night, they were getting something extra free of charge.
Nowadays, I give away my recipes, tips and ideas to save time in the kitchen, tips on how to make healthy eating possible. It doesn't necessarily get me "sales" but what it does, is show my followers is that I want the best for them. All wealth come from adding value in some way. It may not always be financial wealth, it could be something else.
Stand Out From The Crowd

When you are building your business, go the extra mile! People have so much choice nowadays that you  need to stand out. When you are making a purchasing choice think of the determining factors that you use when you are deciding where to purchase from. Get known for going the extra mile and doing more for you clients and your business will blossom.  You need to serve your customers better than anyone else will. It is also so much easier (and less expensive) to look after the customers that you have gained rather than continually looking for new ones.
Stop Procrastinating
How many of you procrastinate over doing something? I know I can do this on occasion and I have to call myself out on it and tell myself to get up off my butt and get things done. Procrastination is not only the thief of time; it is the thief of life! You need to get into the habit of "doing" not just "thinking about doing it". Create your to do list and just do it! Tick things off as you go and the sense of satisfaction is immense. By being more productive, you will be more successful and in the long run earn more money.
Set  Yourself A Goal
If your goal with your network marketing business is to earn a certain income, you need to know what that amount is. You need to visualise it and know exactly what needs to be done in order to reach that goal. Have mini targets on the way to your bigger goals.
I get my team members to write down a goal that they want in a month, 3 months, 6 months, this time next year and then goals beyond their wildest dreams. Then they work out what needs to be done in order to hit the first goal, they achieve it and move on to the next. Make your goals achievable with the time and commitment that you are able to give them. There is no point in saying that you want to earn £100,000 next month and you only have an hour a day to build your business…I don't think it will happen!
Know what you want and implement the suggestions above and you can double your income and in time earn a life changing amount of income and time freedom.  The exciting thing is that these principles can also be implemented in your "normal 9-5 job" as well.