Who is Sandra Miskimmin?
I am a married mum of 3 fabulous children who has taken control of her future. But it hasn't always been that way…
When you are asked at school, what do you want to be when you grow up, 9 times out of 10, you don't know. I didn't!!! I hadn't got a clue. The guidance at school wasn't great and I ended up doing a degree in Hospitality Management. I loved it but knew that it was not how I was going to spend the rest of my life – working whilst everyone else had fun!!! That was no fun especially as we had our daughter by then.
I started to look at sales jobs and got one in advertising for a newspaper, found that I didn't want to be in an office all day and people putting the phone down when you said that you were from the newspaper (read my post on how to overcome that kind of rejection). I then went into merchandising for a crisp company, but I was so bored. Then onwards to selling stationery…bored again and highly stressed (but that is another story) – there are only so many ways you can sell a pen!
And then my life was changed.
I went – or should I say was dragged to a "makeup party". Little did I know that by going there and asking a simple question, (how much money did you make tonight?) that the path my life would take, would change forever.
You see by this stage we had our 2nd child and it was really killing me to go out to work and leave him with a child minder. She was fabulous but she was getting to see too many "firsts" and I wasn't getting that privilege. It was hurting so bad….I felt like I was failing my children. I didn't have children to miss out on them. I was having the argument in my head that most working mums do…..Why am I working just to pay a child minder? Could we survive on less and for me to be at home with the kids? Could I cope with being a full time mum? etc etc. We have all been there.
So after a very stressful time in my full time job, (I took time out due to depression & stress) I actually decided to join direct sales part time. I played with it for a year and then I decided to take it seriously. When I was given the correct information, I ran with it!!
I became a full time Virgin 😉
I actually gave up my stressful "proper job" and decided to do direct sales full time!!! I had calculated that by doing 2 parties a week I could earn as much as I would working full time. I loved it!! I was a full time mum but also able to be a full time business person too. My perfect world.
I continued to work hard in my business and grew a business worth over £750,000, in a very small region in which I was allowed to have my business in, in 2 years! I had won numerous awards for both sales and recruitment and I got to travel the world. I was in my element.
Then, we had our 3rd child. Me and pregnancy don't go well together but what I found was that I was still able to work my business from home (from my bed on most days as I couldn't walk) and support my team. Once he was born I was back into my business very quickly – he came to meetings, one to ones and even when I was interviewing people to join my business. As a result of this he loves being around people and is so advanced for his age. How perfect is that?
During the time I was pregnant, the company that I was working for was undergoing some difficulty and to cut a long story short, there was a management buy out and then a year later a new owner bought the company. My business was still growing and I was so proud of what our team was achieving. In fact I won a lot of the awards that year for sales and recruitment.
And then heart break!!!
Well, things changed and I no longer believed in the company that I loved. I was truly heartbroken. I came home from an event, sat on our sofa and told my husband that I had just done my last event for this company.  He was so shocked!! For me to make that statement was a huge thing. You see, I couldn't sell or promote something that I didn't believe in. I just couldn't do it. So I started looking for something new.
Word got out there that I was and I was offered lots of lovely positions in direct selling businesses but the one I decided to go for on a "business consultancy" basis. I was working for a company to help them sort out issues in their Ireland team, 9 months passed and the team was turned around. It was known as the "Sandra effect"!
I was then asked to help launch a new skincare business which on paper sounded lovely but in reality was something different (check out my points to consider when picking a new business to join).
The dream job…or so I thought…
So then I got offered a corporate job with a direct selling business that was 50 years old in USA and 20 years old in UK. It was to help modernise the business. I thought "yes, this is my ideal job" Fabulous products, a great salary and benefits and doing something that I loved. Unfortunately, it wasn't as good as it seemed. A company that is 50 years old is very stuck in its ways and even though they may want to modernise, they found it very difficult. Any suggestions that were made were dismissed as "it wasn't their way of doing things"!! Mega frustration ensued and after a long chat with my husband I decided to walk away.
It was 2 weeks from Christmas and people thought I was mad. A good job with a great salary and I just walk away. You see that is me!!! I have to believe 100% in what I am doing or I will not do it. Some people think that is crazy, for me, it is what makes me, me!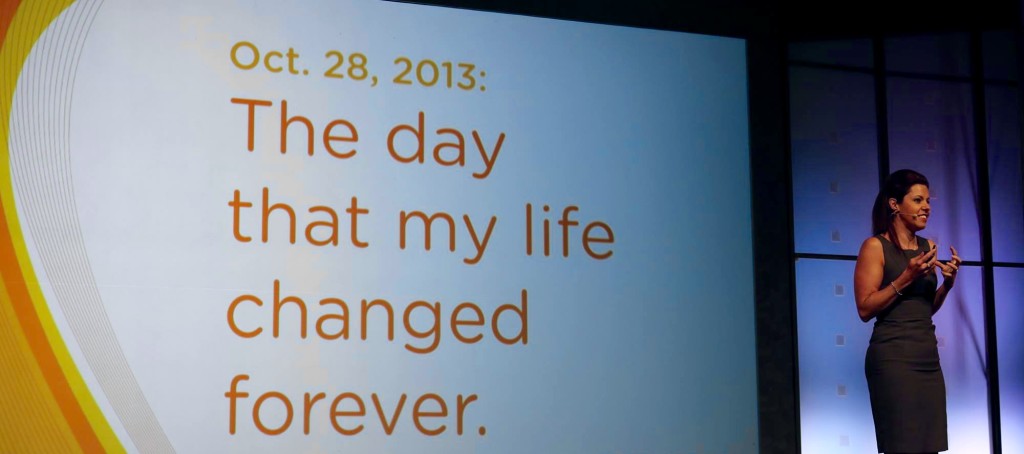 Whilst I was in my corporate roll a very good friend and mentor had told me about a business she was looking at. I was intrigued! Initially, I thought the products were a gimmick. However, the more I saw and read and researched about the products and the business the more impressed I became.
This was a business that I could put my name to! And I did!
This is were we were in 2014. I partnered with an amazing company that helps to promote Total Body Health. I am helping people to change their health and put them on the road to reaching their full human potential.
When we first came across this business the company wasn't planning on opening the UK market. However, with the hard work from myself and my team we got the market open.
I believe in hard work, motivating and inspiring people to do their best and offering people an alternative to the "Proper Job". I feel honoured that I have the opportunity to help change the future for people and to help them see that there is a life outside what society tells them is right.
Direct Sales has changed my life and it can changes yours too.  It is a great introduction to the world of business and allows you to build a business of your dreams.  If you are looking for something different, give me a shout and I can give you the information that will help you decide if this is for you. I can help you create a business that will give you the satisfaction of helping people change their lives and have the added benefit of a residual income so that you can fit your business around your current commitments.
Joining direct sales was one of the best decisions I have ever made, it got me started in my own business and has allowed me to develop my business into one that I am fit to share with others. I didn't miss school events for my children, I was able to be at home when they needed me over the school holidays (and if they ever had a day off due to illness) and to be able to enjoy them growing up.  I love the fact that I have been at home for my family, all whilst building my business.
If you are looking for something that will work around your family and you are passionate about helping people with their health, make that phone call or send that email. Reach out and I can help you. Start you journey today..it could be the best decision you ever made too.
Yours in Health & Happiness