What do business relationships mean to you and your business?
Have you ever heard someone say that business is all about the money that you can make and it doesn't matter how you do it? Do you agree with that statement?
For me, I totally disagree. For me business is all about the relationships that you build with people in order to help them. To me, people don't buy products, they buy solutions from someone that they trust.
In business, relationships are what it is all about. You never know when a relationship that you make will come to have a positive impact on their life and even yours. It is not always about making money. I love being able to have friendships all over the world as a result of this industry. You never know where they will lead, but they always happen for a reason.
Why am I talking about this? 
Well, recently I asked a team member to write a couple of words on what it was like to work with me. When I received the email with her words, I was astounded!! I never realised that something that I did out of the desire to help someone could have such a profound effect and build a relationship that would last a lifetime.
I will let you read it for yourself…
"Have you ever met someone and thought, now there is a person I can relate to?  Have you ever watched that person build a business and think, I'd like a piece of that?  Have you ever admired their work ethic and applauded their success, even though you didn't know them personally at the time?
Have you ever felt that you would like to be part of that person's team?
Well, about 11 years ago, I saw the name Sandra Miskimmin appear every month in our Direct Selling Company's Monthly Magazine. I didn't know her, but was very impressed by the Sales and Recruiting figures, both Personal and Team wise, that appeared in this magazine every month. I thought to myself – WOW – how does she do it?
Then about a year later, I was at a company event over in the UK and I got to meet her in person. She was winning awards for this and had qualified for trips for that – there seemed no end to what this lady was achieving. She had a lovely team and openly thanked them for the part they all played in her success. But it wasn't all about her success, she genuinely wanted all of her team to succeed, the same way she did. I approached her to congratulate her on all her achievements and we hit it off straight away. We even ended up 'Irish Dancing' at the after party!!
I was intrigued and wanted to know how she did it, how did she build such a big business in such a small town? She immediately offered her time to give me some help and advice, but, I never followed through, yet every time we met after that she would still offer to help me. She didn't stand to gain anything from helping me, financially, as I wasn't in her team or her downline, but I guess it was what she would gain on a personal level that mattered more to her.
About 7 years ago, due to personal reasons I decided to take a break from Direct Selling and lost touch with Sandra. Then, eventually, I entered the wonderful world of Facebook and reconnected with her.
But it wasn't until I saw a photo of her in January 2014 that I made 'proper' contact with her again – we picked up from where we left off. She drove down to Dublin to meet with me to talk about this Life Changing plan she had completed and I thought – I'll have a piece of that please. What happened next has changed my life in so many ways. She wasn't just offering me a chance to improve my health, she also offered me the opportunity to be a part of her new venture, something that wasn't on my radar.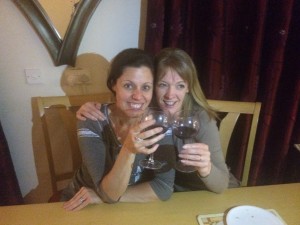 I am a firm believer in fate – I met and connected with Sandra all those years ago for a reason – we were obviously destined to work together.
Sandra's passion for helping people goes way beyond the norm. She is so committed to what she does and works tirelessly to achieve the goals and targets she sets herself.
If you have a problem that needs to be resolved, she will take up that gauntlet and not rest until it's sorted.
Her work ethic is to be admired. She is a fountain of knowledge and imparts that knowledge to others in a way that is both fun and easy to understand.
She will mentor anyone that is willing to be mentored, where there are obstacles or problems, she will find solutions, she will help you achieve your goals and will match the time and effort you put in, with her own time
She constantly searches for ways to make what we all do easier, through Team Meetings, Webinars, Public Meetings, One – Ones. She will always make time to answer your calls or your questions. 
Working with Sandra is a privilege, she recognises and celebrates achievement big or small. She encourages everyone on the team to do their best and to move outside their comfort zones, but never puts people under pressure to hit targets, she understands people have 'life' happening on a personal level, but she is more than willing to give you a 'kick in the pants' if and when you ask her to. You will get out of this business, what you put into this business.
                                 .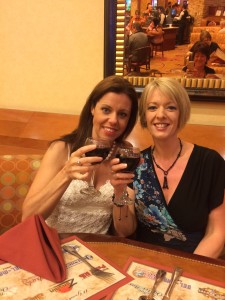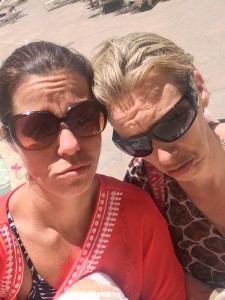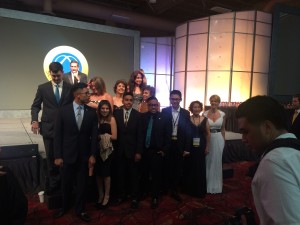 If you want to join a team that is built on solid foundations of – truth, passion, compassion, learning, success, fun, OH and 'some work' and that will stand the test of time, if you are passionate about what you do and the products you sell, if you have the belief in how your future can and will change for the better, then this is the team for you. Sandra will not steer you wrong. She will help you along the way and you will grow in ways you never thought possible.
Grateful to be a part of Sandra's 'Team Solutions' – here's to a fantastic year and beyond – Life is what you make it – so make it a good one." Kirsty, Dublin
WOW!!!
When I read that, I was actually taken aback by it. You see I just do things because they are the right thing to do. I want to help people reach their full potential. I feel like "Momma Miskimmin" when people that I know and any of  team members achieve a new title, bag that important recruit or stand up in front of a room full of people to give a talk. It feels good to help people.
I have so many acquaintances that I have met over the years and I have connected with them and they are now business partners. Where in the world do you get the option to decide who you want to work with and have a choice about it.
Build relationships and build a business!
Yours in Health & Happiness

[optin_box style="20″ alignment="center" email_default="Enter your email address" integration_type="email" double_optin="Y" email_address="sandramiskimmin@me.com" redirect_url="www.sandramiskimmin.com" name_default="Enter your first name" name_required="Y"][optin_box_field name="headline"]Join Our Team Today![/optin_box_field][optin_box_field name="paragraph"]PHA+SWYgeW91IHdvdWxkIGxpa2UgdG8gZmluZCBvdXQgbW9yZSBhYm91dCBob3cgSSBjYW4gaGVscCB5b3UgdG8gdG8gY2hhbmdlIHlvdXIgbGlmZSBhbmQgYnVpbGQgeW91ciBvd24gYnVzaW5lc3MgZmlsbCBvdXQgeW91ciBkZXRhaWxzIGJlbG93IGFuZCBJIHdpbGwgYmUgaW4gY29udGFjdC48L3A+Cg==[/optin_box_field][optin_box_field name="privacy"]We value your privacy and would never spam you[/optin_box_field][optin_box_field name="top_color"]undefined[/optin_box_field][optin_box_button type="0″ button_below="Y"]Change Your Life Today![/optin_box_button] [/optin_box]