Do You Have Fun Whilst You Work?
I know I do!
They say when you find a job that you love you will never work another day in your life. Well I have found it and it never feels like I'm working. I am out and about helping change peoples lives and I get to travel the world whilst I do it as well. I have had the opportunity to speak in front of over 1000 people in Las Vegas, Birmingham, Amsterdam, London and locally. I love sharing this opportunity and introducing it to others as well.
Travelling the world whilst I work
Have a look at the photos below and see if that is something that you would like to do? Just imagine travelling the world doing something that you love.
.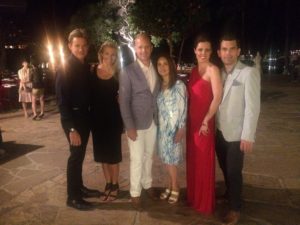 Having the opportunity to meet and spend time with industry leaders in so special. To hear and see what they do in this industry is just so fascinating. So lucky to have this opportunity to see these people.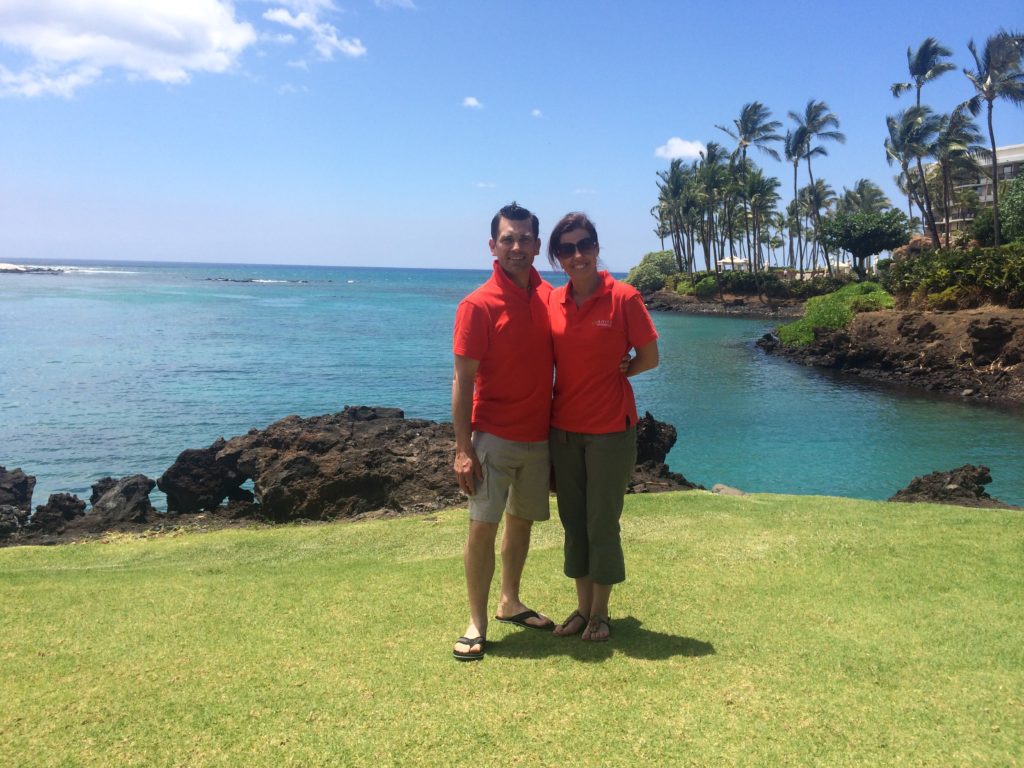 A morning stroll after breakfast in Hawaii. The view was just breath taking
Having fun in Amsterdam at our first international event for Europe. I was asked to speak at the event and it was lovely to receive my awards that I had won the year before.  We worked hard during the day and then partied all night. We had such a laugh seeing the "night life" and we got to taste the most amazing Mojitos in a night club – just wish I knew the name of the venue as I would definitely go back. They were amazing! The best I have ever tasted.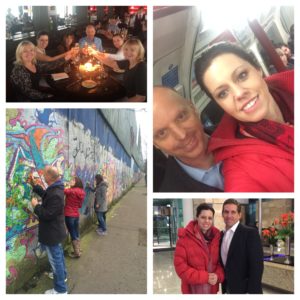 During the European tour I had the honour of having Chief Product Officer and the President of the company to join us in Ireland and London for the very first time. This was a great opportunity to show not only 2 of the owners but key leaders in our company, Northern Ireland, Ireland and London. We went to the Titanic Quarters, and even did the infamous Black Taxi Tour of Belfast.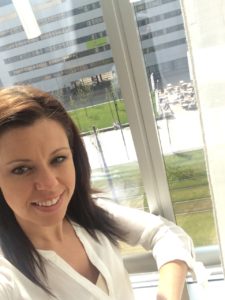 Getting  ready for my movie debut was experience that I never thought I would have. The company I am partnered with, recorded a company promotional video of my success story for my health and my teams' success.
The video recording all occurred in Rotterdam. It is such a beautiful city. So modern and clean. Never did I think that when I partnered with  this company that I would have the opportunity to travel like this. To be filmed by a professional company in such a beautiful city was quite a moment.
Back in Las Vegas Again.
This time I was given the opportunity to present to over 1000 people at a company event. To say that I was slightly nervous was an understatement!
The day before the event I took the girls for Breakfast at The Bellagio. I had done this with my last company and wanted the girls to experience it too. I have a photo of me eating chocolate ice-cream for breakfast years ago and just had to do it again!! It is gorgeous ice-cream – totally indulgent for breakfast but you just have to do it when you are in Las Vegas.
To be able to share these types of experience with team members is brilliant. One of my goals is to have as many of my team with me on as many company trips as possible. The more the merrier!
 Family Travel Time is Important too!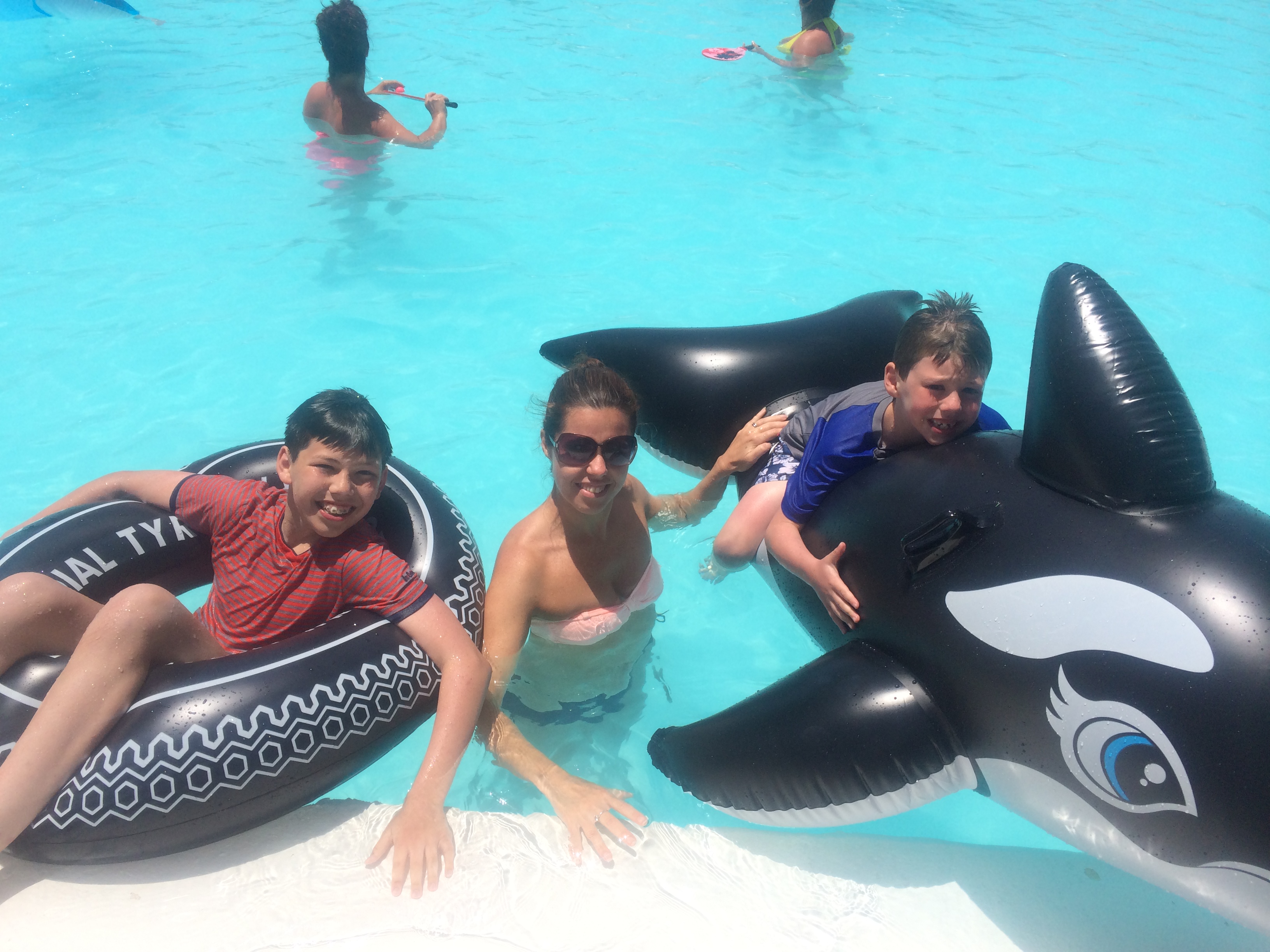 Family holidays are so important and it is so great to be able to give our kids the opportunity to have holidays with us on a regular basis. My dream is for the kids to see as many places as they possibly can – with us AND without us. You learn so much by traveling the world and it is great to be able to do that with them.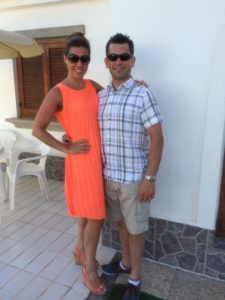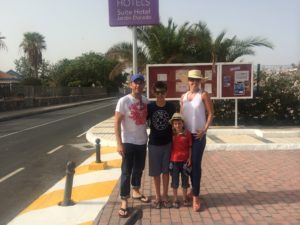 We had such a laugh on our trip to Sorrento in 2015. The weather wasn't great but the atmosphere,  giggles and prosecco helped along the way. To be able to share this experience with someone in my team was great. To see another beautiful place in the world is amazing. We visited Pompeii and that was just fascinating and we also travelled to a beautiful island that was so pretty – is was just such a shame it was a cold and wet day (quite like home so we were used to it lol)
Portugal for the weekend is just something that I would never have considered doing.  It was weekend of planning and strategising for the future but we also had fun as well. And me being me, I had to have the odd mojito or 2! I really do think I should have a map of all the places I have had a mojito!! One of my goals is to have it in as many different countries as possible.
This year it was amazing to be able to have a complete family holiday. Our daughter has graduated from Queens University with a degree in Chemistry (clever cookie) and had been planning to travel to Australia, where she is currently and before she left we were all able to go away for 2 weeks for relaxation and fun. It will probably be the last time that we are able to do it as a family unit of 5, so it was a very special and emotional fortnight. Family memories are what is it all about. Oh and mojitos appeared again lol!! Great to be able to share them with Clodagh (there was even a pitcher got in one restaurant).
To be continued….Norway Cruise photos to come as we were able to travel through the fiords! They were breathtakingly beautiful.
Yours In Health and Happiness

If you fancy working whilst you can travel through out the world, drop me a message. You can get me in my inbox sandramiskimmin@me.com