Nowadays everyone seems to use a mobile phone. No matter what brand it is, we all seem to have one in our hands most of the day. You are probably reading this on your phone right now.
As a business builder and an entrepreneur we view it as an essential business tool.  However there is one simple thing that people don't seem to be doing with their phone at the minute in order to grow their business! It is one that doesn't cost you any money and it has an immediate impact on your business.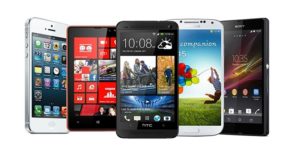 What could it be?
It is your answer phone message! Yes it is that simple.
What does your answer phone message say about you and more importantly your business.
I have been ringing people with reference joining my business. Some big business leaders have been included in this list too. It fascinates me how many people don't have an answer phone message. Their phone goes straight to their service providers recorded message.
What do you think when you call someone or a business and they don't have a personalised message?
To me it says that they don't take their business seriously. Due to the fact that we are a nation that are so mobile involved, it is really important to have an answer message. In essence it is your business card. This is your clients first point of contact with you, so it is important that it is impressive.
I have rang people and got answer messages that were just awful. I would question whether or not I wanted to do business with them. They sounded so miserable! All I could think of was – what if I was a customer ringing them, how would l react? So, one thing that I tell people when they start their business is to make sure that their voicemail message would make me want to do business with them.
Tips for a good voicemail phone message
Smile when you are recording it. People can hear it in your voice.
Record it in a quiet environment. You do not want a noisy background to take away from your message.
Rehearse what you are going to say beforehand. Make sure you come across as natural and welcoming.
Speak slowly and clearly. It is important that people can understand you the first time they hear the message.
Give instructions as to what details you want them to leave for you. Ask for their number so that you can phone them back.
Leave a closing statement.
Ring your own phone to double check what your message sounds like. If you are not happy with it re-record it.
Always have in your mind –  how would I feel if I rang this phone and got this message. Would your message inspire you to want to speak to you and leave a message for you. By having a good message you are making that first connection and impression. You want people to leave their details so that you can get back to them. That way then you are in control of the conversation.
By introducing something so simple you could increase your income in the coming months. Try it and see.
Yours in Health and Happiness