Bread – Friend or Foe? Want it but can't eat it?
Do you love to eat bread but find that it bloats you? Or is it that you just want the convenience of it? Bread has become a staple part of the western worlds' diet. However, most people tend to suffer from bloating and stomach irritation when eating it. A lot of people blame it for weight gain too.
When doing our Solutions Weight Management Programme, you need to eliminate bread (and all other types of processed carbs) during your fat release phase. For me, before I did the programme, I thought that there was no way that you could cut out bread and still find foods to eat quickly. I used to have toast at breakfast, toast with tea, a sandwich at lunchtime and then quite often bread with dinner (naan, garlic or crusty). I really didn't think I could survive without it.
When I lost my 41 pounds in 18 weeks I did not eat any bread during that time! I survived! More to the point I didn't really miss it. When I tried to eat bread again, I thought it was the most flavourless thing I have ever eaten. It tasted like cardboard!! I was not impressed and neither were my guts.
Do I eat bread now?
Three years later, I still do not eat "traditional store bought bread". It really doesn't do it for me anymore – I never thought I would say those words!! But there are times I really wanted poached eggs on toast. Cue Sandra playing with recipes for making bread!!
After a couple of failed attempts, I am pleased to say that I have made a bread that I am now able to share with you all. I LOVE it!!
Recipe Time
You will need
75 gms Raw Sunflower Seeds
50 gms Raw Sesame Seeds
100 gms Raw Almonds
25 gms Raw Pumpkin Seeds
120 gms Porridge Oats
110 gms Cooked Quinoa
5 tablespoons Chia Seeds
1 "Cup" Cashew Nut Milk – recipe here
5 Large Eggs
METHOD
Preheat oven to 150 degrees
Put Sunflower Seeds, Almonds and Pumpkin Seeds into a food processor and blitz for 10 seconds
Add in Sesame Seeds, Porridge Oats and Quinoa, blitz again for about 15 seconds or until chopped to a size you are happy with.
Empty contents into a large bowl and add in the Chia Seeds
In a separate jug, crack the eggs and whisk the Cashew Nut Milk into it.
Pour egg mixture into the dry mixture and mix together
Line a bread tin with Greaseproof Paper and rub a small amount of coconut oil into the paper.
Pour the mixture into the tin and place in the oven for 45 minutes
To check if it is cooked, use a cocktail stick – pierce it and if it comes out dry then it is cooked.
Take out of the tin and peel back the greaseproof paper and let it cool.
This will keep in the fridge for up to a 7 days. Enjoy toasted with poached eggs like I do!
Nutritional information
15 slices per loaf
200 calories per slice
13.5 g Fat
13.4 g Carbs
9.6 g Protein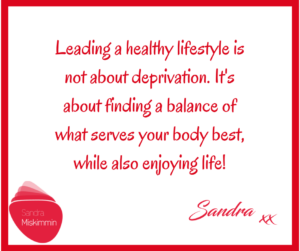 Enjoy your time in the kitchen, and if you know anyone who would like to try this recipe, please do share with the options below. When you have baked the bread, please share on my Facebook Page – Sandra Miskimmin Solutions 
Yours in Health and Happiness