Have you ever wondered what it would be like to run your own business?
When you were small did you "play shop" or "run your own pretend shop"? I remember doing it. I remember pretending to run my own business. I grew up with the idea that somehow I would run my own business but I didn't know what that was.
I "worked" with my Grandparents in their own business from I was probably around 12, I got my first "part-time" job when I was 15 and then worked my way through university to help subsidise my student grant. I have always been a worker but always wanted to do more. I wanted to be able to BE MY OWN BOSS!!
Can you relate to that?
After working in numerous jobs after coming out of university, I truly knew I wanted to build my own business but I did not know what. Where I live, there are not many opportunities! Read my story here to find out how I got into Direct Sales. Network Marketing/Direct Sales has given me the opportunity to have my own business and build it on an international basis. I now help others to do the same.
Does that sound like something that you would like to do? Would you like to be the CEO of your life? Work when you want to work? Spend time with the family when you need to? Not miss out on important things in your children's lives? Well read on to find out how I can help you… Firstly…
Why should you consider a Network Marketing Business?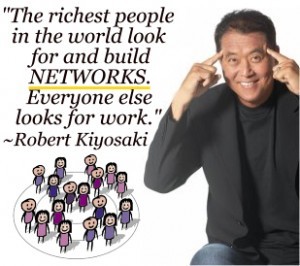 Here are some of the benefits:
You own your business without actually "owning" the business – what this means is that when you join Network Marketing you have the benefit of having your own business without the trials and tribulations and costs of owning a "proper" business. The parent company take care of all the mundane things and costs. You don't need to worry about staffing, product development, inventory, large scale shipping costs, warehousing, marketing tools, insurance etc.
There is a huge demand for high quality products. Most network marketing companies distribute products that are of a superior quality and people are rewarded for recommending them and using them. By using the products, not only are you saving money but you are also making money.
There tends to be a small amount of risk involved. If you are getting involved with a reputable company you will be working his high quality products. Most companies have a small start up fee and you can be in profit very quickly after you start. If you were opening a traditional business, the costs are so high that a lot of businesses take years to get into profitability, and unfortunately many never make it due to the operation costs of running the business.
You can have your Network Marketing business anywhere in the world. You can run your business from a beach in Hawaii or in a small country village in Ireland. With the development of technology you can skype, zoom, webinar and talk to people all over the world. There are no constraints on where you can do it…true freedom
Time Leverage – this to me is the most important one. This means that you can truly earn beyond your wildest dreams. It is all about having lots of people doing a little bit and everyone benefitting! Watch this video to learn more about that Residual Income -"A residual income stream will earn you money even when you're not on the clock. Owning rental units, collecting royalties or investing in a savings and investment program are examples of such passive income." Network Marketing is becoming an increasingly popular way to earn a residual income. These are just some of the reasons why you should consider Network Marketing.
Now, why you should consider working with me and joining my team…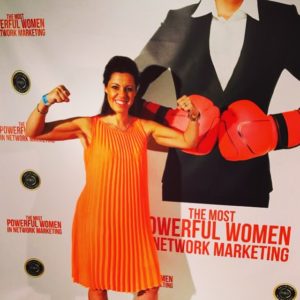 I am part of an amazing company that is involved to total body health. All to often we do not appreciate our health until we do not have it anymore! People around me were getting ill, really ill and some even died and it really made me take a look at my life. This is were I found the company that I work with.
What makes us different?
We will not compromise on quality of ingredients and the end product. Our Chief Product Officer is so strict with this. You can be assured that you are getting the best products that are available on the market.
We have a Executive Team that have 100 years of experience in Network Marketing. Their expertise is ensuring that we have a business that will last long into the future. Our compensation plan is the BEST in the industry. The creator of the plan has challenged every other company to a discussion on their compensation plan to show them that ours is the best. No-one has taken him up on that offer!
We have a Bill of Rights that ensures that the Sales Field is protected. You actually own your business and can even leave it in your will for your family to benefit.
There are no hidden clauses in the Compensation Plan, meaning that you really can build a business and get a true residual income.
Our unique Brand Strategy ensures that you never need to worry about running out of new products to sell. So you like the sound of that? It is pretty awesome, isn't it?
The next thing is why you should join my team specifically…
Well I shall let some of my team members – past and present, tell you why…
"I first met Sandra whilst working in a direct selling company, although I never worked directly with her in this company she was always a great inspiration, and always quick to help and advise.
At the beginning of 2015, I began working with her in her current company. She is an excellent mentor, who brings out the best in people. She has been extremely supportive not only in business but also personally, always happy to help and advise, and a true inspiration. She is very passionate and has worked tirelessly to open the UK market for this company.
Sandra is very approachable and makes the job enjoyable, I am thoroughly enjoying my time working with her and she has opened my eyes to my true potential, guiding me, steering me, and going out of her way to help." Kerry, Fareham Hampshire.
"Sandra is a powerful and motivating individual. Her passion shines through and you know that when you are in her company you will be inspired to be more than you ever thought you could be.
Developing people skills is her passion. Supporting, educating and mentoring individuals to achieve their health and financial goals. Life is for living and Sandra shows how to make the most of every opportunity that comes your way.
Working with Sandra is exciting and memorable. She will leave an impression on you that will last a lifetime." Dee, Kent
"Working with Sandra has given me a new insight in a level of support I have not often witnessed. She has given me help every time I needed it, and he has always kept me up to date with the information I needed.
Sandra is a very hard working lady with a bubbly personality and a steely determination which is very inspiring to watch. She has high expectations of her team, but gives high quality support to help us meet those expectations.
Sandra also showed her tenacity by proving to the current board members that the UK was a country they should bring their company to. She, along with Dee Staines, are who we all owe a debt of gratitude to because without Sandra's vision, determination and unwavering belief in herself and the business, none of us would be in the business that is here today.
I feel that Sandra is an outstanding woman, she is a joy to work with and I know that I can always count on her honesty, integrity & support." John, Maidstone
"Working with Sandra is a privilege, she recognises and celebrates achievement big or small. She encourages everyone on the team to do their best and to move outside their comfort zones, but never puts people under pressure to hit targets, she understands people have 'life' happening on a personal level, but she is more than willing to give you a 'kick in the pants' if and when you ask her to. You will get out of this business, what you put into this business." Kirsty, Dublin (this is an extract from a blog post , you should read the rest, as it will show the power of building relationships in business)
So, are you ready to change your life?
Are you ready to be the CEO of your life and live the life that you want to live and more importantly deserve to live?
Do you want to feel empowered and in control?
Do you want to belong to something that is going to be absolutely massive?
Do you want to work from home, love what you do every day and have a huge positive impact on peoples' lives?
Are you coachable, willing to learn and prepared to step outside your comfort zone?
Would you like to work with the best products in the health and wellbeing industry and embrace a healthy lifestyle?
If you have answered yes to the questions above, we need to talk as I can provide you with the solution with what I do. I look forward to chatting with you soon and helping you grow the business you deserve.
If you would like to get an overview on what my business is like, pop over to my temporary website to have a quick browse. Any questions just give me a shout. Yours in Health & Happiness Sandra x