Once  you have tasted this you will never go back to store bought chilli jam! This is amazing! Store bought ones taste so flavourless after you have tasted this.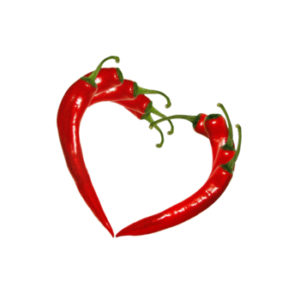 Warning!!!
Be careful when preparing the chillies! Do not put your hands near your face (or nether regions) after cutting them. Make sure that you wash your hands really well once you have chopped them. I had rather an unfortunate experience years ago when I worked in a pizzeria – chillies and eyes do not go together. 🙈
Ingredients
125mls of Apple Cider Vinegar
2 Red Chillies
50g Tate n Lyle Brown Sugar and Stevia
120 ml of water
1/2 teaspoon of sea salt
1 Tablespoon of Cornflour (I am going to try this with Chia Seeds so that it is 100% on plan. I will keep you posted)
2 Tablespoons of Extra Water (to mix the cornflour)
Method
Chop the stalks of the end of the chillies and chop roughly. If you like really spicy foods, keep the seeds, if not, get rid of them. I keep them 😉
Put the vinegar, Stevia Blend, Chillies, Water and Salt into a blender/or hand blend in a jug (be careful of splashes).
Pour the mixture into a saucepan and bring to the boil.
Reduce the heat and simmer of 5-10 minutes until it has reduced by half.
In a cup, combine the cornflour with the extra 2 Tablespoon of Water and mix into a paste.
Whisk the paste into the saucepan and simmer until the thickness that you want.
Let it cool for 5 minutes and then pour into a glass jar.
This will keep in the fridge for around a month. The flavour in this is more intense that the store bought ones. Store bought ones tend to be full of sugar and very little flavour in comparison to this.
Enjoy. You will never buy another bottle of chilli sauce again.
Yours in Health and Happiness

If you know of anyone who would like to try and make this, please share with them. Also let me know how you get on with the recipe and what you have created using it. One of our family favourites is Chilli Chicken. Check that recipe out too.