Who Loves a Chocolate Treat?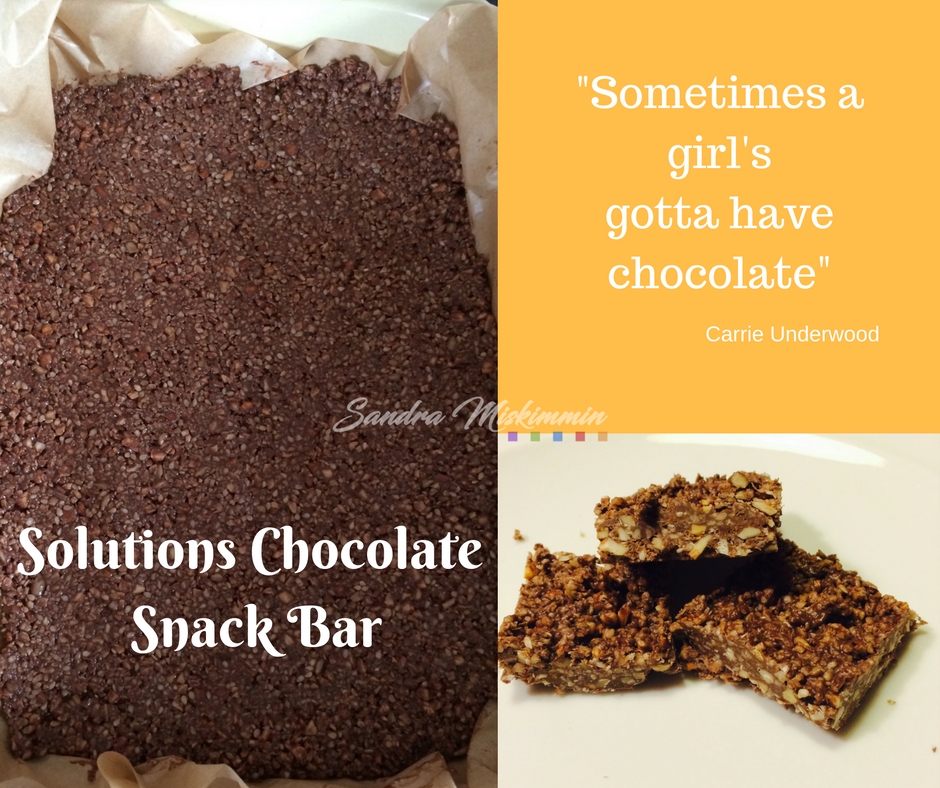 I know that I do and have always struggled with my chocolate addiction. Any time I was on another crazy diet I would crave chocolate from day one. I didn't understand my body at the time, so I always gave in to the chocolate cravings and was back at square one again! (excused the pun) 😉
When I exercised I used to "refuel" with a Mars or a Snickers – after all I had burned those calories and therefore I was "allowed" to eat whatever I wanted -WRONG!!! But that is a whole different post to make lol!
So what makes these Bars so good?
Well, whenever I started on my health journey in September of 2013, our plan said that you could have a low carb protein bar, and I thought great! I can have my chocolate fix! However, the more I learned about clean eating and the chemicals and crap (sorry) that is put into foods I started to look into the ingredients of the foods that I was eating.
I asked one of the Doctors that is involved with our programme what was the best protein bar he would recommend. He hesitated and I told him that it was ok he could be honest with me. He said none of them as they are all full of rubbish. I then asked him would it be better if I created my own and got his approval – He said yes of course!
Cue spending an evening in the kitchen experimenting!!
My previous skills learned when I was completing my degree in Hospitality Management kicked in. I started to play about with ingredients and the Solutions Bar was born. It has been a huge success ! We are never without it in our house.
We have even tested the recipe on people that have Diabetes – both type 1 and type 2 and their blood sugars don't spike! (when made exactly to the recipe shown). This is huge as it is so important to control your blood sugars when you are living a healthy lifestyle. When you control your blood sugars, you tend not to get the crazy cravings!
So here is the recipe. I hope you enjoy it as much as I do…
Now the important notes…
*  The darker the chocolate the better the Solutions Bar is for you. If you aren't doing our Solutions weight loss programme, you may want to opt for a 75% dark chocolate as the 85% might be a wee bit too bitter for you. I recommend "Tesco Finest Swiss 85% Dark Chocolate.
* When choosing your peanut butter, opt for one that has a high percentage of peanuts,  sustainable palm oil and no added sugar in it  Check the labels, it will surprise you what food companies add in. I recommend "Whole Earth Crunchy Peanut Butter."
* Pure Nourish is a high quality protein powder that has so many health benefits. It is GMO free, Gluten free, Soy free, Dairy free, low glycemic and has no artificial flavours or colours. It also has probiotics and prebiotics in it which help with digestion. When we tested these Bars with diabetics, it was with the recipe above. If you don't use our protein powder, I can not guarantee that the results and flavours will be the same. If you do have your own protein powder, please check the ingredients and if it has soy or sweeteners (acesulfame K, aspartame, maltodextrin, saccharin, sucralose), please do not use, as they are not great for long term health. If you would like to try mine, or get a sample of it, please drop me a private message on my Solutions Page or contact me via the contact button on this website.
So there you have it…
A quick and simple recipe for a chocolate treat that won't to any damage to any "diet". I will be posting lots more recipes to help people to live a healthier life. Make sure that you follow me so that you don't miss out.
Yours in Health and Happiness

PS If you like my Solutions Recipes and know of others that would like them too, please share so that they can enjoy it as well.