Do you every want a really good curry but don't want to eat one from a Take-Away?
One of the reasons that a lot of people fail at "diets" is because they miss food with flavour and they don't have time to cook. That used to be me. Until I created this easy and quick and really flavoursome recipe.
Grab the ingredients and start cooking. You will love it. But be warned…I like my food spicy so you may need to adjust the chilli flakes amount. Start with a small amount and then add as you see fit.  It is easier to add more than to try and cool it down. 😉
So many people that I have coached through our Solutions Programme love this recipe and are amazed that it is so easy to do. Even their children love it and I have had one lady that has said that her daughter now makes it as it is so easy to make.
You can serve this with cauliflower rice or quinoa, if on a weight loss programme or when you are just maintaining your weight you can have it with ordinary brown rice.
When you have made it, and eaten it 😉 Please pop over to my Facebook page – Sandra Miskimmin Solutions and share a photo and your thoughts. It will help with my mission to help show people how easy it is to cook at home and still be tasty and healthy.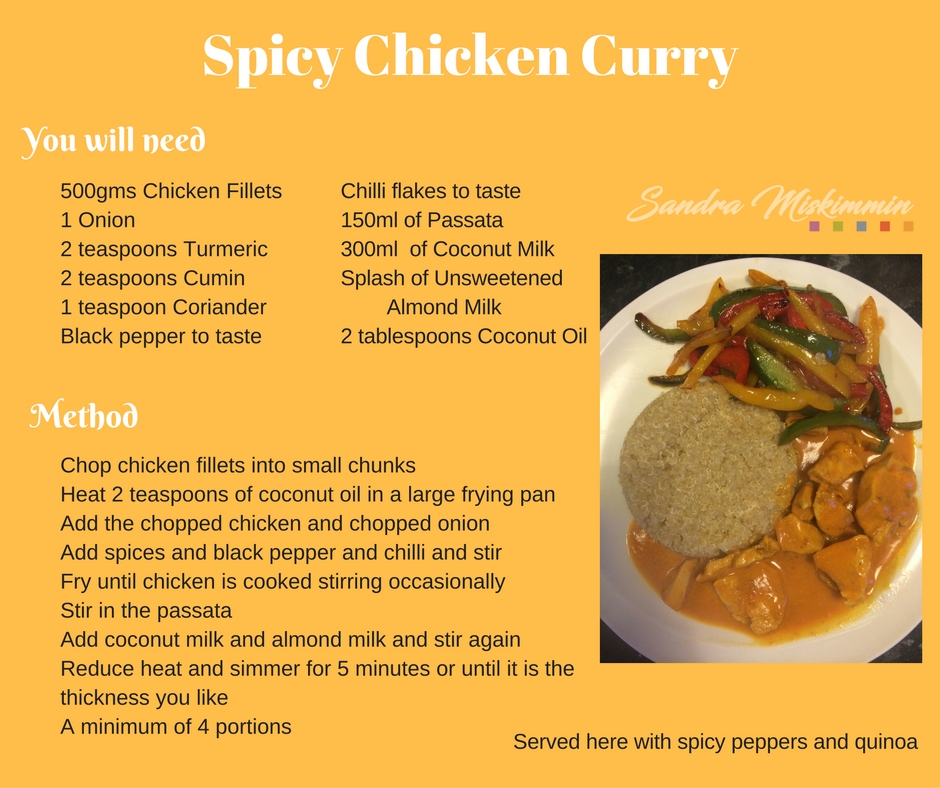 I look forward to seeing and hearing your results.
Enjoy
Yours in Health and Happiness

Cooked it, liked it, share it!